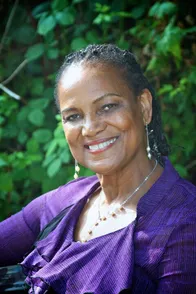 I am Operine, Registered Clinical Counsellor. I am taking to the counselling space over 30 years of counselling experiences, education and hopefully wisdom. I value safety and confidentiality. Space will be created where it is possible to explore those areas of your life where you may feel stuck, unmotivated and inadequate, unlove, unwanted and unheard. These can be the result of trauma, abuse, depression, anxiety, loss, poor relationships or just life's lessons of irritations, annoyances and frustrations.
You will be heard!
My integrated counselling orientation draws from several theoretical approaches and is personalized to your race, culture, religion, identity, values and customs. I will walk with you while you discover that life is not always fair, and at times life Sucks, but there are always opportunities to discover your needs and frustrations behind your emotions and actions, make choices while moving through life allowing increasing confidence in all areas of your life.
Working with Children-Seniors: Individuals, couples, families and children
Modalities:
EMDR. CBT, CFT, ACT, Solution Focus, Family Systems and Play Therapy…
Welcoming:
Private, CVAP, ICBC and Extended Health Insurance clients…
Working Remotely.
Talk Soon
"A moment's insight is sometimes worth a life experience"-Oliver Wendell Holmes
SUPERVISION
*Need help reviewing your work with clients
*Reduce the risk of serious oversight
*Reflect on your own thoughts, feelings, behaviour and general approach
*Gain insight from the perspective of another counsellor
*Improve the value you are providing to your clients
* Wants support in professional Development and Personal Development
*Wants support with ethical issues or an aspect of your practice
*Help to account for and justify your work
COACHING
"What lies behind us and what lies before us are tiny matters compare to what lies within us" -Oliver Wendell Holmes
*Are you looking for someone to help you realize your full potential
*Inspire you to maximize your personal and professional potential
*Unlock untapped resources of imagination and productivity
*Remove blocks and resistance and fears
*Listen to and identify what you need
*Assist in setting realistic and achievable goals
* Assist in developing an action plan, find solutions, get the results you want
*Envision the achievements of your goals